Nicole's face is officially melting
Nicole is reunited with her cheating drug-addict hubby of 6 months: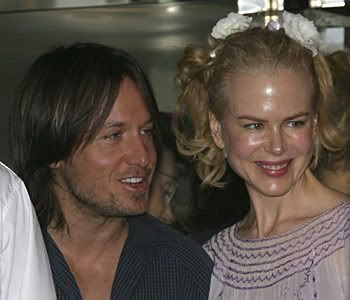 I have a sneaking suspicion that this isn't Nicole. If it is, she's wearing a mask with a smile on it to hide her actual scowling face, and the mask is melting. However I'm pretty sure this isn't even her. She sent some robot or body double to take her place. The same one she sends to spend time with her kids.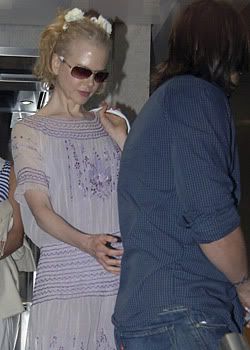 [source]

Labels: Nicole Kidman