Flashalicious
Fuggie Ferg shows us what she's got:
I'm kind of confused by the girl next to her. Is she in the middle of doing the "YMCA"? Cause that's the only explanation I can come up with.

*Note to self: Never wear a minidress with granny panties and then get on stage and start violently jumping up and down.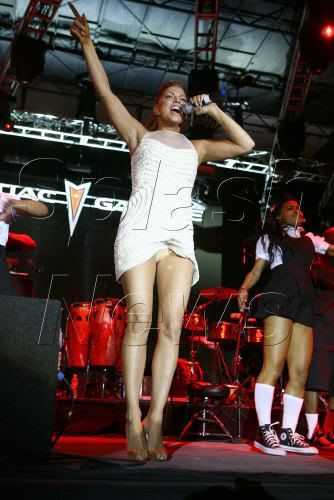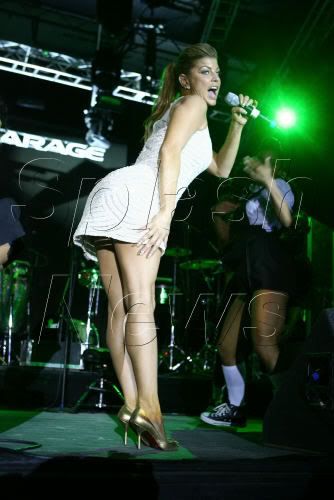 [source]
Labels: Fergie