Kevin Federgrime looks like a douchebag
What idiot over at the GQ headquarters decided to feature this guy?

He looks rediculous in these pictures. You just can't get artsy in photos that feature F-grime.

We see him almost cutting himself up on broken glass, almost drowning himself in a pool while drunk... these photos are such a tease.

I bet he actually tried to light up underwater and the photographers just went with it.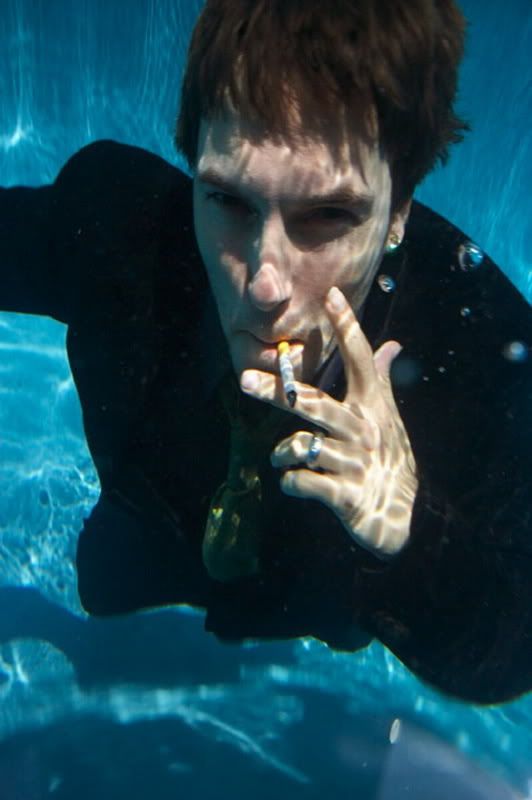 Showing us his one and only talent:
More from his GQ photo shoot:



[source]