Pregnant is the new black
So many
celebrities have been popping out babies lately, it's hard to keep up. Here are a few of the B and C-list celebs who are just now catching on to the baby trend:
Amanda Peet and her fiancee, screenwriter David Benioff, are expecting a baby. Amanda is about 12 weeks along and thrilled. The couple plans to marry by the end of this month.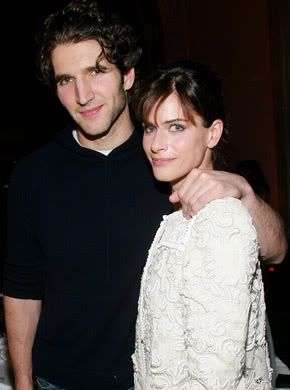 Patrick Dempsey of Grey's Anatomy and his wife, Jillian, are expecting. This will be their second child. The couple already has a 4-year-old daughter named Talula Fyfe. Let's hope they aren't tripping on acid again when picking the name for baby #2.


John Heder, who starred in Napoleon Dynamite, is expecting his first child with his wife Kristen. This guy is 28 years old and Mormon so I'm a little confused as to why they aren't on their 12th child already.


Anna Gunn of Deadwood just gave birth to a baby girl. This is the second child for Anna and her realtor husband Alistair Duncan. They named the baby Eila Rose, and she was born on Tuesday in L.A.

[source]