Travis Barker continues to catch diseases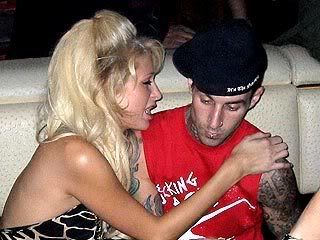 Paris Hilton and the newly single Travis Barker have taken their PDA-fest to the next level. First, the heiress and the former blink-182 drummer snuggled at New York City club Butter on Monday – and the following night, they were spotted making out at the NYC nightclub Marquee.
Hilton, Barker and entourage arrived at the hot spot around 12:30 a.m. – Hilton in a leopard-print halter dress, Barker in a baseball cap and red tee, witnesses tell PEOPLE. At first, they sat together on a banquette, just talking, a source tells PEOPLE. But then the smooching started.
"They were all over each other," another clubgoer says, adding that the pair had a camera and were snapping photos of each other. Finally, the duo and their entourage headed out at around 1:45 a.m. Barker is in the middle of a divorce from Dancing with the Stars contestant Shanna Moakler, with whom he has two kids.

Does anyone else remember Travis complaining about his ex-wife Shanna partying late into the night and not spending enough time with the kids? I do. Kind of funny that he's now up all hours of the night partying and making out with a walking STD.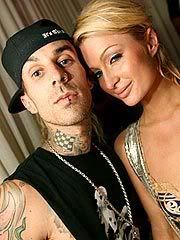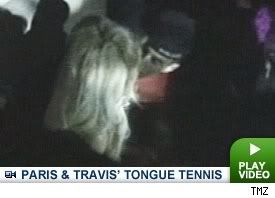 [source]