Fashion Week Part II
More fabulous fashion week fashions:

Sarah Michelle Gellar has been growing out her roots for a while now, but no one notices or cares since she isn't slaying vampires anymore. SMG, being a brunette is great unless you're throwing your hair up into a greasy, unwashed messy bun for fasion week.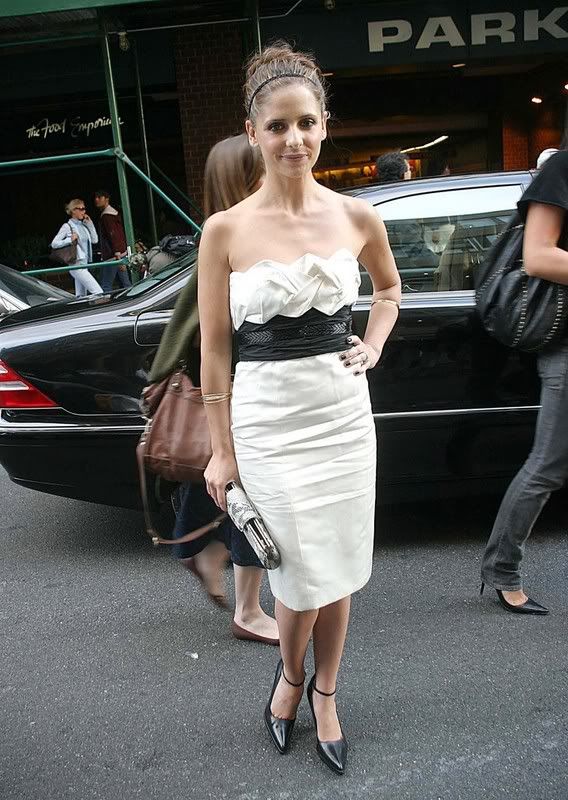 Oh holy mother of fashion!!! Is this really Mena Suvari?! I can't even begin to comment on this because I'm too busy trying to keep down the vomit!
Jamie Lynn Sigler looks pretty good. Assuming this is her wedding day.
Paris and Nicky Hilton on the Heatherette runway: They look like a couple of trannies in wigs who just went wild in Gap Kids. So not cool. Pray they don't return those infested clothes to the store.
[source]