Another Mini-Grime?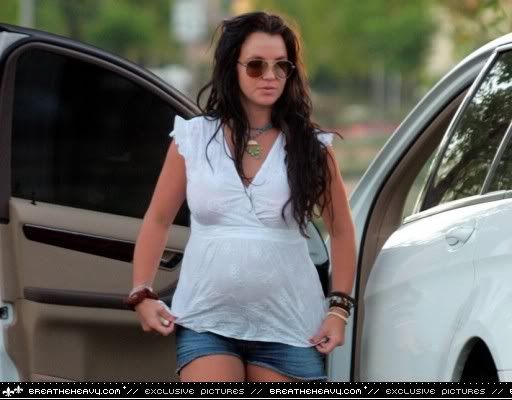 According to some peeps, the newest addition to the Federgrime brood of I'm assuming 57 million worldwide, has finally arrived.
The National Enquirer is reporting that Britney Spears gave birth to a
baby boy
early this morning. According to the tabloid, Brit's mom Lynn and sister Jamie Lynn were the only witnesses to the birth of a 6 pound, 11 ounce boy. "Kevin took
Britney
to the hospital in the evening hours of September 11 to prepare for the Cesarean birth," said an insider. "Kevin sent a text message over his cell phone to all the Federline family members to let them know."
Yep. Text messages. I love this guy. He is ALL trash and no class. Who sends texts messages about their child's birth? K-Fed, that's who. Who impregnates woman by emitting pot fumes? K-fed. Who makes an utter fool of himself while rapping about tax brackets and still thinks he's gangsta? K-Dog. Who needs 17 years of severe exfoliation to reach the normal level of general cleanliness? Federgrime. So if you need to make a dirty, smelly, pathetic, impregnating fool of yourself, you know who to call - FEDERLINE! And there is ANOTHER potential mini-grime added to the mix. Awesome. I thought we were in for another pop-whooah. *sigh* I'm way disappointed.
[source]