What the hell just happened to Anna Nicole's son?!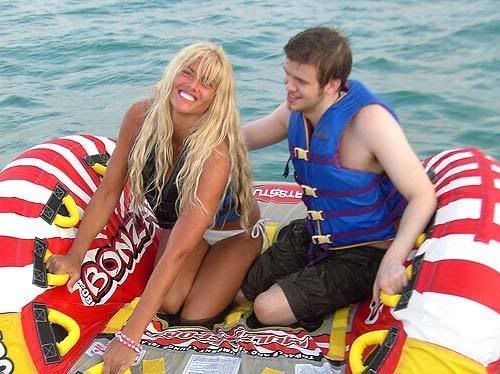 An "In memory" post has been put up on Anna Nicole's official website:

On September 7th Anna Nicole gave birth to a healthy 6 pound, 9 ounce baby girl. Her son Daniel was in the Bahamas with her to share in the joy of his baby sister when he passed away suddenly on the morning of September 10th. We have yet to learn the cause of death but do not believe that drugs or alcohol were a factor. Anna Nicole is absolutely devastated by the loss of her son. He was her pride and joy and an amazing human being. Please do not make any press inquiries at this time so that Anna Nicole can grieve in peace.

So she just had a baby girl, in the Bahamas, and a few days later her son died?? This is just too much news at once. Can Anna Nicole not keep two children safe at one time? No details are known yet about the death, but we'll be sure to update you when we find out what happened to this poor kid!
**UPDATE** on Daniel Smith's death:
According to police, Smith herself found her son in her hospital room yesterday around 9:00 am, thinking that he was asleep. She then tried to wake him up and, after he didn't respond, immediately called for help. At that point, doctors and staff were not able to revive 20-year-old Daniel. Anna Nicole had just given birth three days earlier in the same hospital to a baby daughter.
The police continue to maintain that there were no signs of visible injury on the body, and that there were no signs of violence in the room. Police add that they haven't deemed the death a homicide, and do not suspect foul play. Sources cited by the local newspaper Nassau Guardian have suggested that the cause of death was a "massive heart attack," but neither doctors nor the local coroner has confirmed this. And the Guardian adds that Daniel Smith arrived in Nassau on Saturday, after his mother had given birth.