Nicky Hilton celebrates her Birthday
Friday night in Vegas was the opening of Social House, the 2nd Anniversary of Tangerine, and Nicky Hilton's birthday bash.

Wow, Paris looks like hell! She's starting to get that insane-asylum look that has become so popular with Jessica Simpson.

Check out Paris trying to steal the spotlight at her sister's party. Too bad everyone's chatting and sipping cocktails while she gyrates like a stripper for no audience.


Brandon Davis wants that so bad. He's just asked her to clean herself off a little, she's too dirty for him as is.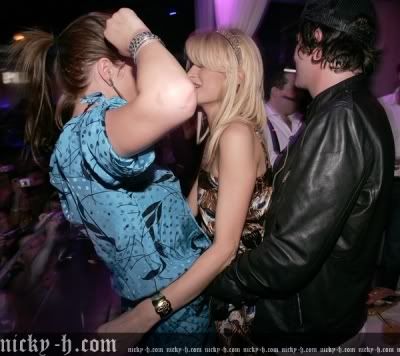 [source]