Tori scores some cash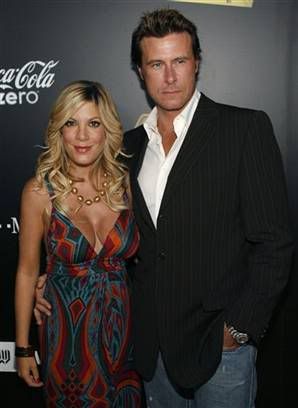 I know you all were really worried about how Tori would possibly survive after getting shafted out of an inheritance from her dad. Luckily, she's found a way to make some money the good old fashioned way: she's selling pictures of her pregnant belly to OK! Magazine for $250,000. Congrats, Tori, that should hold you for a few weeks.

There's more good news for Tori that could result in another payday:

According to People, Candy (Tori's mom) is "ecstatic" that Tori is pregnant with hubby Dean McDermott. "If Aaron were here, I know how thrilled he would also be to share in such a happy occasion," Candy also told People. It's no secret that Tori and her mom haven't been speaking ever since Tori's dad, TV mogul Aaron Spelling, died in July. Tori told the press that she was upset that she heard about her father's death from a friend, and ever since then, the tensions have only been escalating, culminating in a tense Emmy Awards-night faceoff. Maybe a little grandchild will change the way Candy thinks of her daughter -- but will it make her cough up some cash?
Hopefully Candy gives in and forks over some cash... Tori may need another emergency plastic surgery procedure before long.

Tori showing off her bump: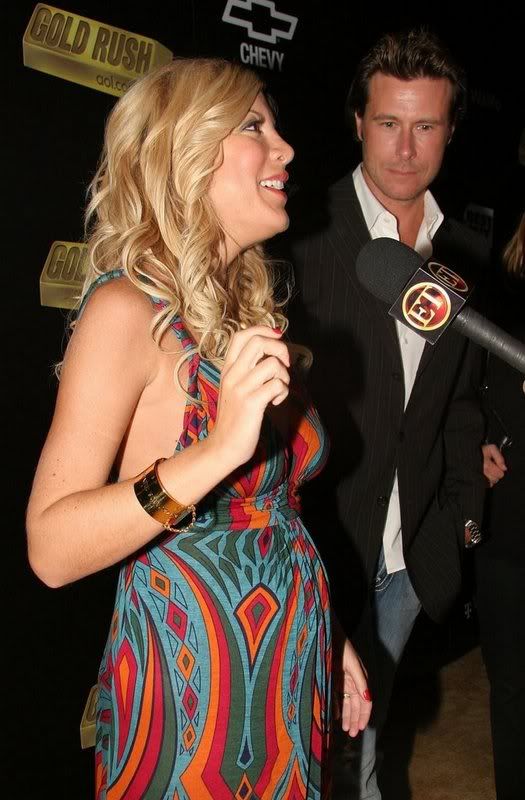 [source 1]
[source 2]