We don't believe you, Justin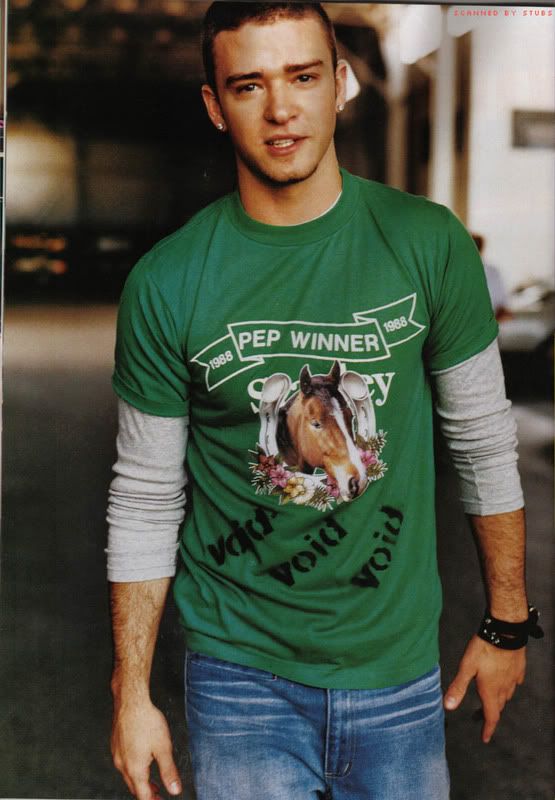 Justin Timberlake refuses to play his own songs in the bedroom with girlfriend Cameron Diaz, because he finds the sounds distracting. The former 'N Sync star blushed when asked what he listened to during lovemaking by veteran TV presenter Michael Parkinson on his British chat show on Saturday night. Timberlake said, "Well, you know, different strokes for different folks! But, I think, being a musician, it's a little hard to mix those two. "If I'm playing my own music I'll pick out the chords and become distracted, as hard as that is to believe!"

Yeah right. You know Justin has SexyBack playing on repeat day and night on every stereo in the house, cause it keeps him in the mood 24/7. His girlfriend is the Joker, so he really needs something to remind him that he's hot.
[source]