Peeps who didn't wear white to the Golden Globes
Brad and Angelina... I guess this is like their 3rd red carpet appearance together. It's starting to get boring now. Their combined hottness is still blinding though.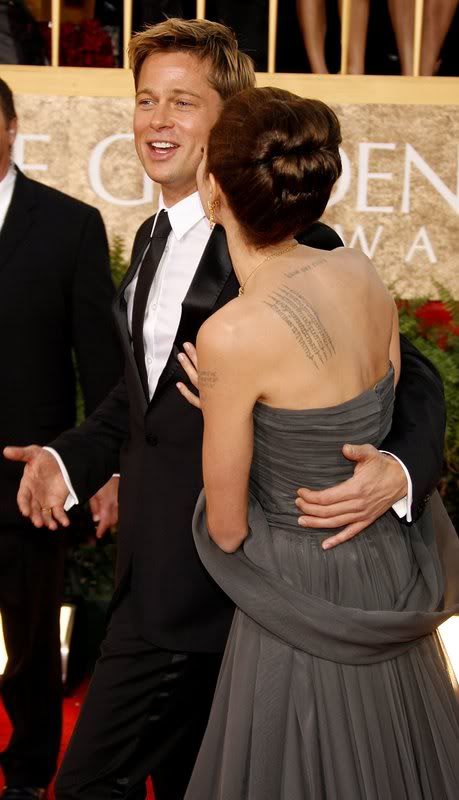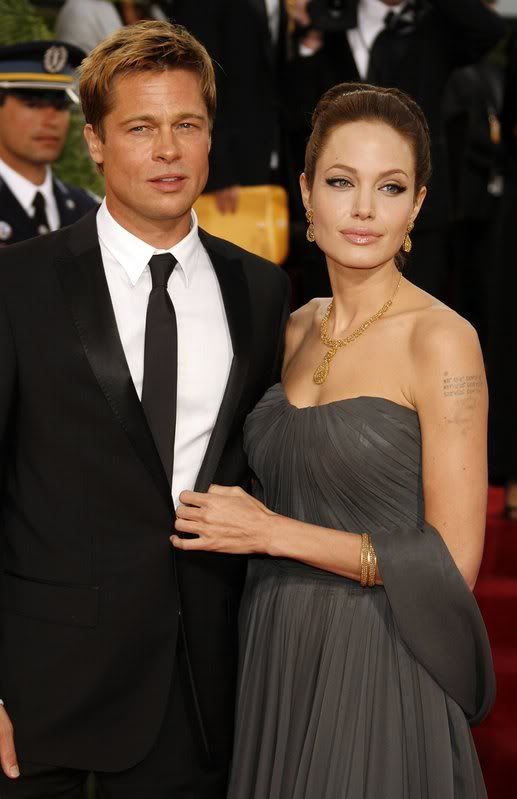 These two are cute, but such a snoozefest. And does he have a tiny diamond stud in his ear?! Nice bling David!! Maybe I'll bump into you next time I'm in Claire's!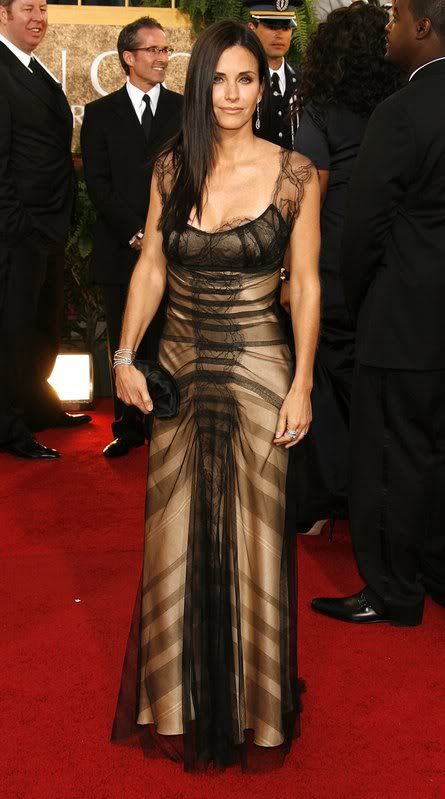 Eva's skirt is pretty, but the top of her dress does nothing for her. I will say it's great that she's laying off the self tanner now that it's mid-January.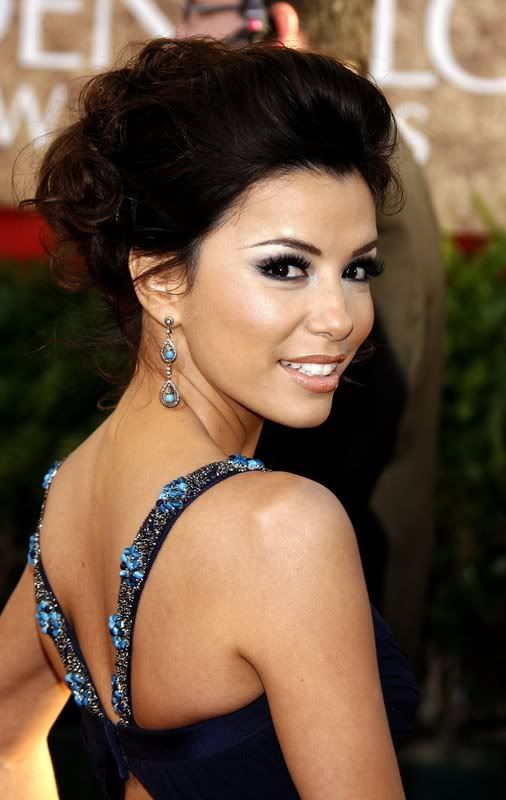 Ugh!! I think I'm going to vomit! Is that entire skirt made out of gold tin foil?! And I won't even start with the huge glittery gold bow around her waist.
Hilary looks like such an asshole with that big flower pin in her hair. She looks so proud though, so whatever.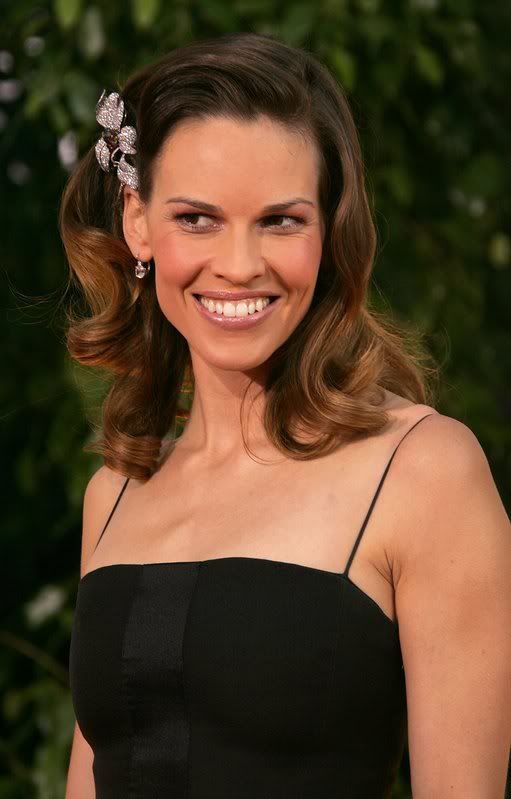 I'll admit J-Ho looks really pretty here... but I just can't really get into fashion that also works as a duvet or as drapes.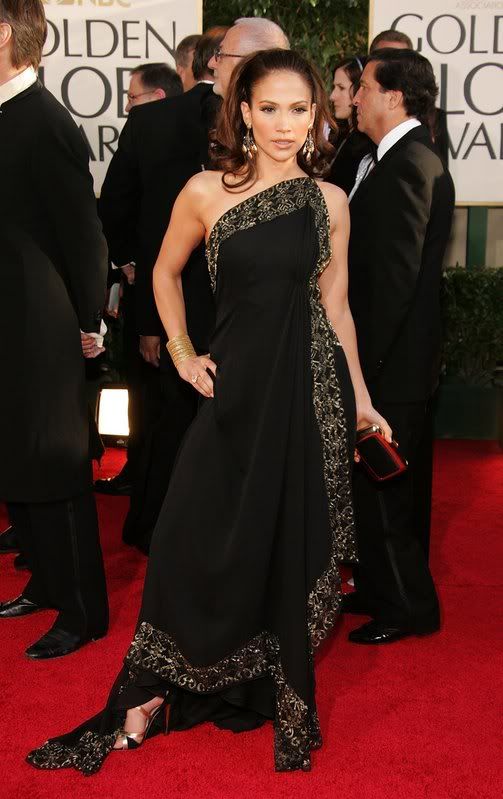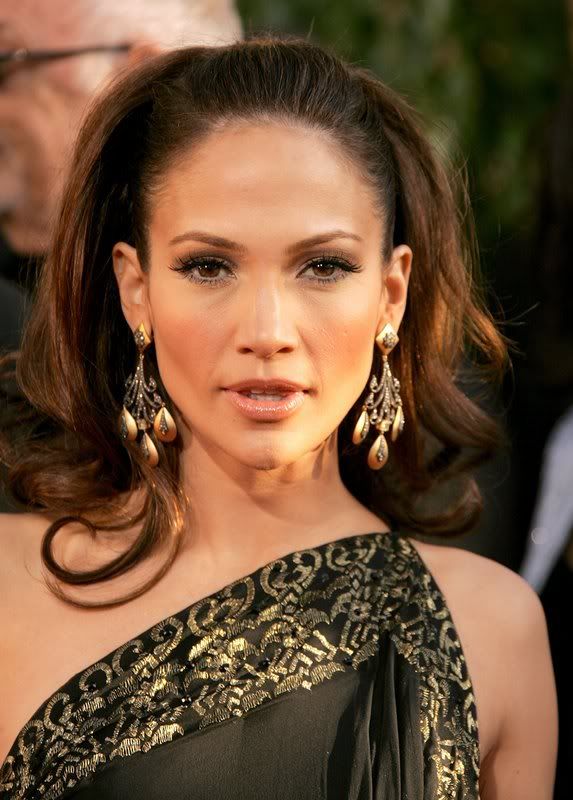 Reese is adorable.. a newly divorced buttercup with bangs.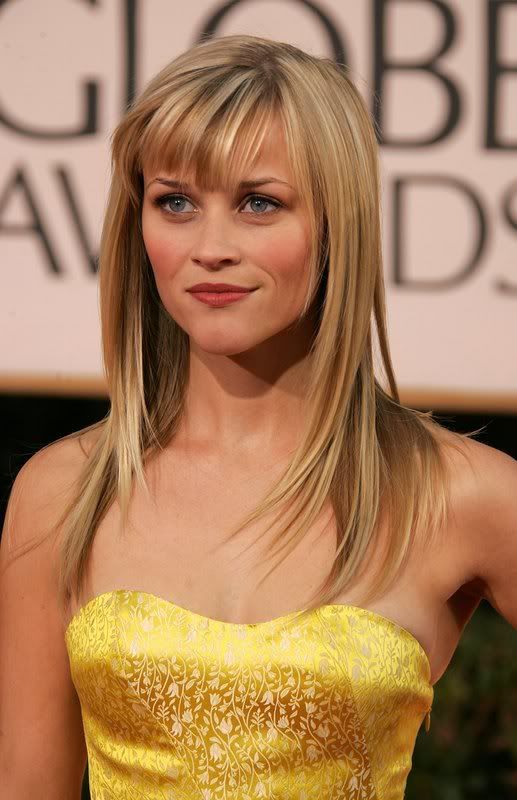 [source]
Labels: Awards Shows, Red Carpet