Lindsay Lohan breaks her wrist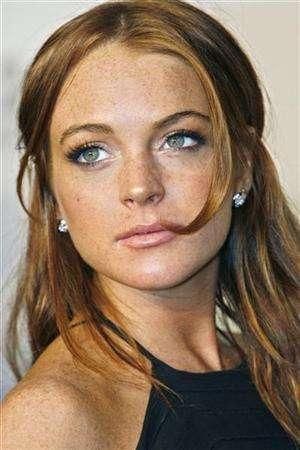 Lindsay Lohan was rushed to St. Vincent's Hospital in New York late Friday night after breaking her left wrist at a Fashion Week party. The actress was attending an event at the Milk Studios in New York when she fell and broke her wrist in two places, says her rep, Leslie Sloane Zelnick.
The accident is being investigated because Lindsay claims Milk Studios hadn't been careful enough in preventing people from slipping.
Wow, it sounds like Lindsay is thinking about suing. Who else thinks she was just so trashed that she accidentally slipped in a pool of Nicole Richie's puke?

Here's Lindsay posing at the Calvin Klein after party. You'd think that after flashing her goodies twice in one month, she wouldn't wear such a short skirt. And I still don't get the black ankleboots trend.




[source 1]
[source 2]