Step away from the self tanner!
A very um, bronzed J-Lo made an appearance at the Noche de Ninos Gala: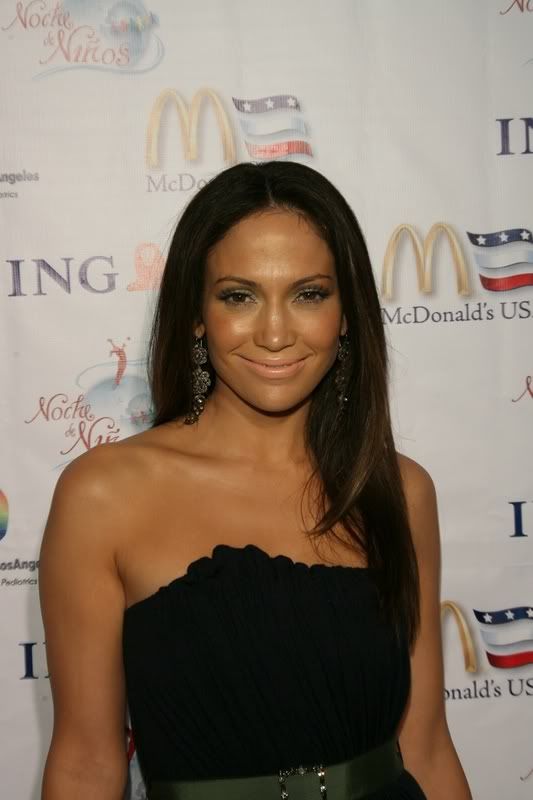 If your lips are way paler than your body, you have a problem. J-Ho is really too old to pull off the super-tanned beach bunny look. It's the middle of October, we know you just sprayed that shit on at home before coming out.

[source]