Ashley used to be the cuter one

Ashley Olsen? What the hell? She looks like she's 40! When did this happen? The dark hair doesn't look good on her, but there's something else going on too. What could it be? Drugs? Beauty tips from Tara Reid?

Cute shoes & love the jeans, though..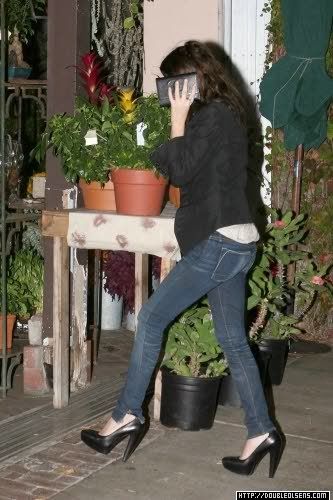 [source]