Clairol's new hair color: Traffic Cone Orange
Scarlett Johansson at the UK Premiere of "The Prestige":

Ok so really. Was this woman really just voted "Sexiest alive?" Her eyebrows look drawn on with crayola. And her hair color makes me wonder if she's colorblind or just going senile at age 21. This dress makes her look about twice her age... it seems to have storage space around the midsection. This whole thing is just so horrifying and confusing.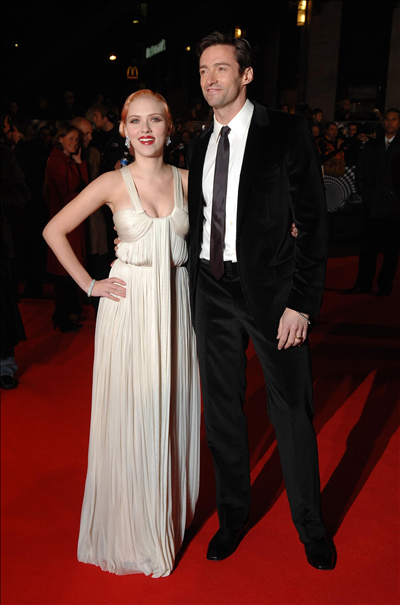 [source]