Wentworth Miller checks himself out online
Went makes a pit stop in LA to use an internet cafe...

Is there something on his shoe or is he just learning to walk?


You'd think that he'd have internet at home. I guess not!

Wanna know what he's doing on the computer? He's reading about himself! A close-up of his screen: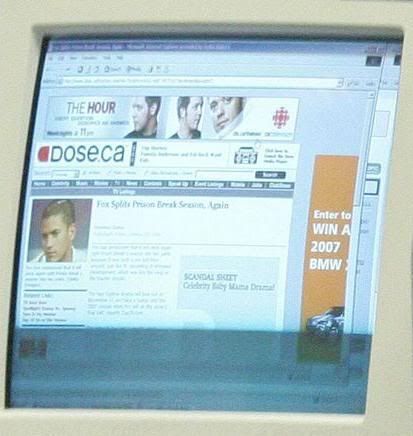 And here's a link to the news story on his screen: Fox Splits Prison Break Season, Again

That's right... NOTHING gets past us! Celebrities, beware!