Life is unfair, Paris
Paris Hilton thinks she deserves a star on the Hollywood Walk of Fame:



According to Life and Style Weekly magazine, 'The Simple Life' star allegedly said: "I don't even know half these people. And, like, most of them are dead. I should totally have a star. I deserve one. I'm one of the most famous people on earth!"



True, a lot of those stars are dead, and you're sooo alive, Paris. We all wish you were dead. Maybe that will qualify you for a star?

Seriously, if they give Paris a star in the Walk of Fame, they're going to have to give an Emmy to Kevin Federline and an Oscar to that girl in the Valtrex commercial.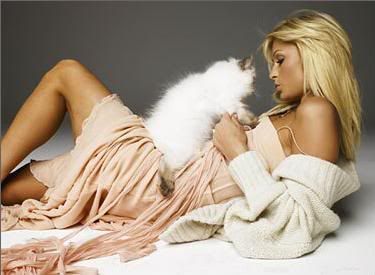 In other Hilton news, the Hilton parents claim to be proud of the whorebag they've raised:



Jerry Oppenheimer, author of a recent tell-all book on the Hiltons, has claimed: "I have family sources telling me that Rick and Kathy Hilton are proud of everything Paris has done, including the X-rated video that launched her to this international stardom and infamy and fame."





He added that an insider told him Paris "used the saunas in one [Hilton] hotel to go to the bathroom because they were too lazy to get out of the sauna to use the actual bathroom."





Note: don't use the sauna at any Hilton hotel without a full biohazard suit.



[source 1]
[source 2]
[source 3]