Those cheap bastards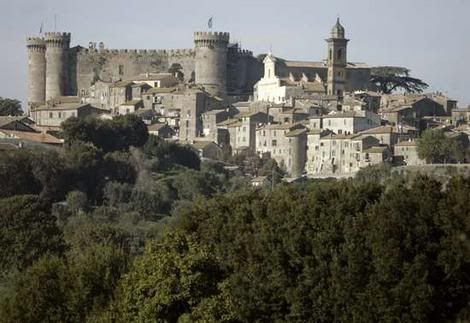 So, just after finding out that Tom & Katie are going to hold their Scientology wedding ceremony in Castello Odeascalchi in Italy (a really huge ass castle in Italy), some new info has come out:
Tom and Katie have paid $8,000 for a huge batch of monogrammed towels, which they'll give out as wedding gifts to guests attending their nuptials in Italy.
Ummm... seriously?? Isn't $8K like, a fraction of what Katie is spending on her hair pins? If I'm gonna hike all the way to some creepy looking castle in Italy to attend your weird alien ceremony where I'll be forced to drink goat blood and chant words of praise to the Lord Xenu, I'd better as hell get something better than a stupid monogrammed towel.