Makeover? of the day: Jessica Simpson
Jessica Simpson has been taking her new wig out on the town: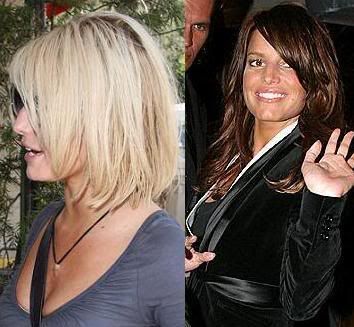 Hmm. I'm not sure how I feel about this. On one hand, it does look a lot thicker and shinier than before. On the other hand, it looks like an animal with really healthy fur is draped across her head.
Labels: Jessica Simpson, Makeovers