Jessica & John come out of the closet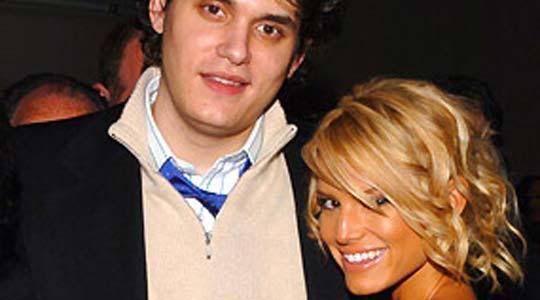 John Mayer and Jessica Simpson rang in '07 "full-on making out" at the Hudson Hotel party thrown by Christina Aguilera. It was the first public acknowledgment of a relationship they have been denying since August. (The mystery source on that first story, by the way, was a deliveryman who saw Mayer in his boxer shorts at Simpson's home, and sold it to the tabs.)

"He was scratching her back, they were kissing, it wasn't subtle," says a spy at the Heineken-sponsored bash. The couple dined earlier in the evening at Country, after shopping at Barneys during the day.

A source tells us they are staying together at The Mercer hotel in SoHo.

An insider says: "John has been thrilled that they have been tricking the media, but she doesn't really care. His Christmas present to her was a framed copy of the Us Weekly cover that says 'Dumped: John ditches Jessica.'"
Um, wow that's a romantic Christmas gift! "Here honey, I framed us a copy of the tabloids tearing you apart and lying about you. Happy holidays! Let's suck face!"
[source]