Nicole may have grown into a size 0
Nicole takes her half-sister to see Charlotte's Web: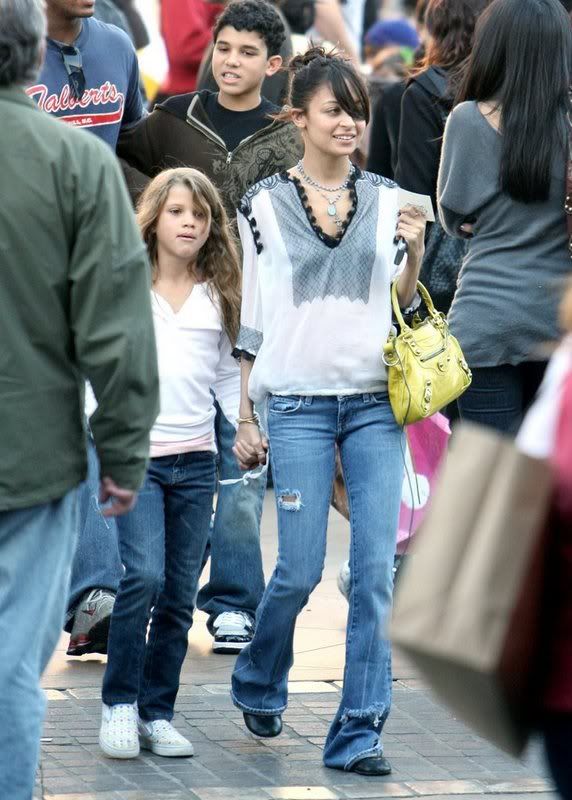 You must admit, her legs are looking pretty healthy and cute! However her arms still look like they could be used for weapons. Who would ever dare to mug her with arms that sharp? I guess it's smart really.
[source]
Labels: Nicole Richie