A quick peek at a few of the non-alien babies
I'm a little surprised that Jack Black is allowed to have a baby. I mean, if his on-screen personality is even 10% similar to his off-screen personality, that baby probably sleeps cradled in a pair of tights dangling from a corn dog.
Rachel Weisz has a very bald, wrinkly baby. I know some babies are born without much hair, but is it typical for them to come out looking like Dr. Evil right off the bat?
I had almost forgotten about the Damons. Here they are on a stroll with their new little baby girl. It looks like Matt has indigestion from lunch, and he and his wife both think that's a riot. It's a good thing they have Luciana's daughter Alexa to make sure someone's focused on pushing the stroller.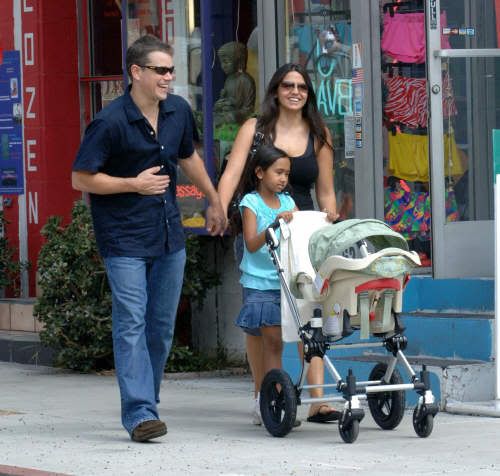 Close up of baby Isabella Damon
[source]