Preggers Announcements!
Many congrats go out to Marcia Cross and her hubby. They have announced that they are expecting their first child after being married for only 3 short months. Here's to moving quick!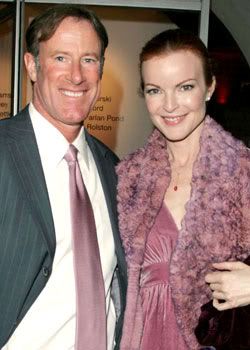 And some hearty bad boy congrats go out to P. Diddy and his baby mama, Kim, who have announced that she is expecting twins! Oy, double the diddy. I don't know if I can handle that much arrogance.
[source1]
[source2]