It's not Halloween...
So, why am I staring at a giant fugly pumpkin?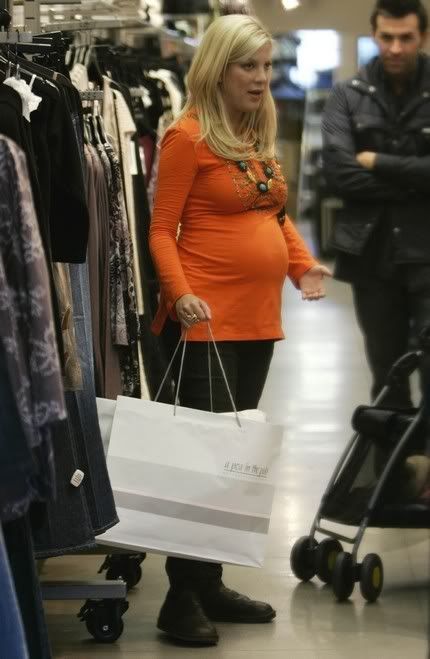 I think she has the eyes of small children stuck to the front of her shirt. Gross. I guess she's replacing all the stuff she sold at her yard sale now. Hopefully she's buying something expensive for her husband because it's going to take a lot to keep him around at this point.

[source]
Labels: Tori Spelling