Brody officially loves dead women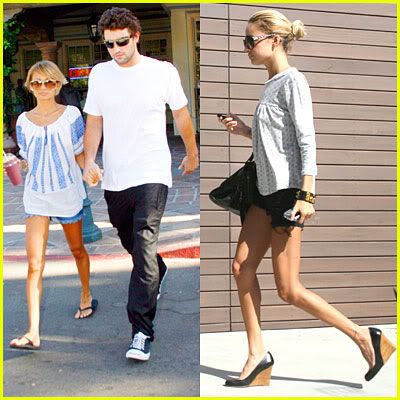 Brody Jenner and Nicole Richie have been seen around town holding hands several times now. Which can either mean that he's helping to prevent her arm from falling out of its socket, or that they're together. Most likely both.
The couple was spotted leaving Vitamin Barn in Malibu this past Saturday. Nicole, 24, was also spotted meeting up with Brody, 23, at Café Vida in Los Angeles this past Friday.
Brody, all the Vitamins in Vitamin Barn won't bring Nicole back from the dead. Try taking her to a steakhouse. And don't let her order an ice cube and laxatives again.
[source1]
[source2]