Nick Lachey really loves the ladies
Jessica is still crying into her Chicken of the Sea and cuddling at night with her Newlyweds DVD box set, and Nick is already taking honeymoons with girlfriend #823. He seems to really be putting his divorce settlement money to good use.

Here he is having a blast with Vanessa Minnillo at a Santa Barbara resort: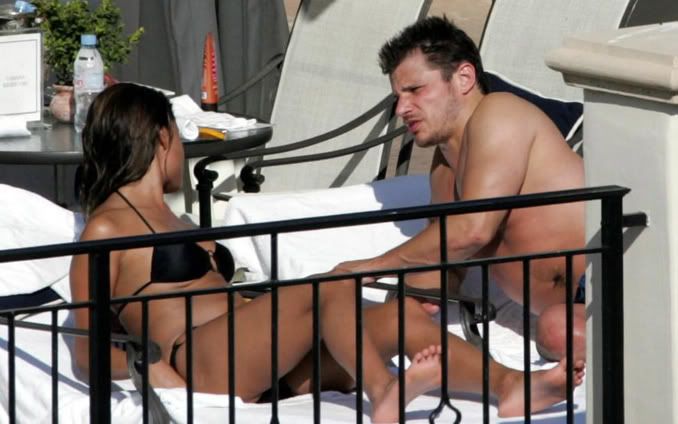 I wonder if he brought a boombox to the pool so they can listen to What's Left of Me while he rubs sun tan lotion on her
?

A few of Nick's girlfriends since the divorce:

Jessica's boyfriends since the divorce:


[source]