Emmy Awards 2006: Part II
These Emmy celebrities are boring the heck out of me. But here ya go:

*click on the photos to see them big!*

Vanessa Minnillo thinks she's the little mermaid and Eva Longoria is trapped in a giant Kleenex...

Tyra Banks and Portia Di Rossi are both gorgeous lesbians!
Heidi Klum shows some leg and Sandra Oh goes accessory

crazy:



Evangeline Lilly: I don't know if I can stand to see one more purple dress
today.
Lisa Rinna shows off her poofy lips...
Virginia Madsen: I guess she and Jamie Pressly were both attacked by the lace monster.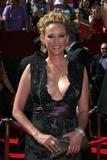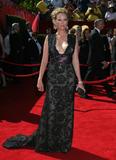 Patrick Dempsey waves like a girl. Ciao!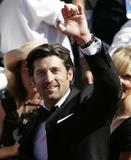 [source1]
[source2]