*GUSH*
Isn't it time for some sweet, heart-warming romance this afternoon? I think it is. I present, Kid Rock:
"I've been with nearly every woman out there. I've had hundreds of strippers and models. But nobody touched my heart like Pam. She truly is the love of my life."
Isn't that special. Gives me goosebumps. I wonder how she managed to "touch his heart" like no other. Perhaps by opening a beer bottle on a table. Or makin some meeeean corndogs. Or by really relating to his crew of midgets. Or maybe she's the only one that compliments his flat, greasy hair. *sigh* No one can truly understand the ways of the heart. All I know is that they're so perfect for each other.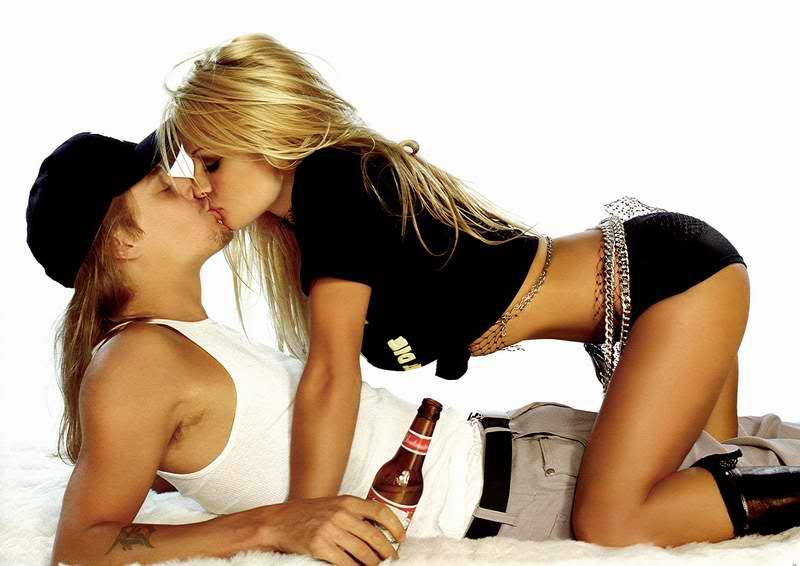 [source]