Be very afraid of Xtina and the Brat
Christina Aguilera and her hubby Jordan Bratman showed up at a costume party yesterday looking like they'd escaped from the X-rated circus.

We get that you have hot new implants, Xtina. Really, we get it!! Please, have mercy on us! And there's really no reason for you to put your chocha on display. We fully believe you have girlparts, we never thought you were a transvestite and were never planning on calling you one, we swear.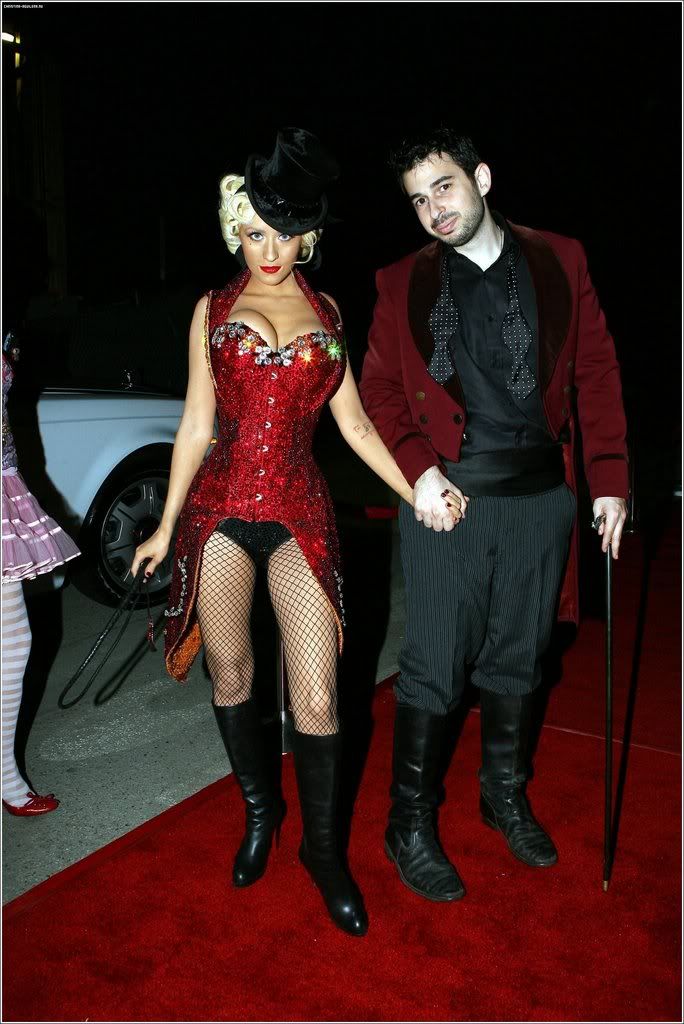 We don't dare ask what part that innocent looking yellow duck plays in this frightening affair. *trembling*