Kate Hudson and Chris Robinson: DIVORCE!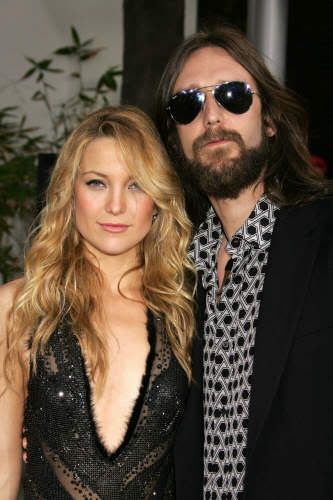 Yikes! Just last night I posted about Kate Hudson being a normal celebrity, and cute with her little boy/girl child! Today.... it's been announced that she and her hubby Chris are SPLITTING!
So, for those of you who are fans of Kate & Chris: I'm sorry... apparently I totally jinxed their marriage. And for those of you who aren't fans: What was a beautiful, wealthy girl like her doing with a guy like him in the first place? Maybe now she can cut her boy/girl's hair.
Kate and Chris, in happier days...
[source]