Cops foil abduction
So it's been reported that the Cruise's did a kind act this weekend by comforting accident victims over the weekend.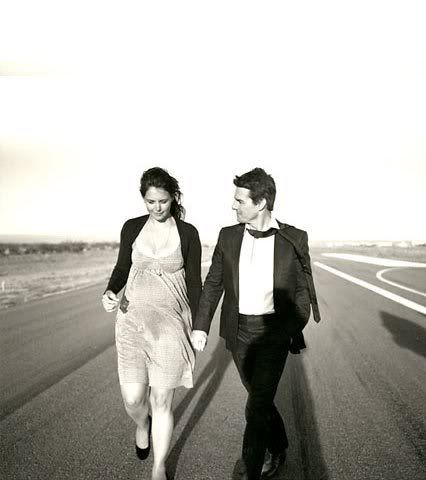 A rep for the couple confirms that Cruise, 44, and Holmes, 27, were on their way home from the airport after a trip to Salt Lake City, Utah, for an exhibition soccer game (their friend David Beckham and his team, Real Madrid, beat Real Salt Lake 2-0), when they saw a couple on L.A.'s 101 Freeway who had apparently just been in a car accident. The engaged pair and parents to 4-month-old daughter Suri checked to make sure the passengers, Jon Henningsen and his wife, were not seriously injured, then waited with them until the police and fire department arrived on the scene.
Don't be fooled by these CrAzIeS! Do you honestly think they were just waiting around to be nice?! DOY...they were clearly waiting around for Lord Xenu to abduct them and brainwash them into spreading the good word about Suri and how she's tooootally real. And how Katie really loves him. And how she isn't under contract with him. And how Tom isn't one bit gay. Psshh...I don't buy this good act one bit. Actually, if it were me, I would be trembling with terror if these two came and sat with me. After being in an accident, the last thing I want is Captain Ginormous Teeth and Lady Droopy Eyes "comforting" me.
[source]