Pig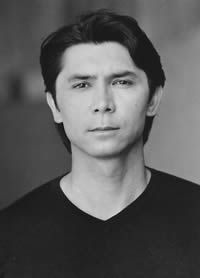 This disgusting specimen of a man, Lou Diamond Phillips, was arrested this morning for domestic violence.
Police were called to a home in Northridge, Calif. around 2:00 a.m. and found Phillips and his live-in girlfriend in an argument. The couple had apparently gotten into a heated verbal disagreement that escalated and allegedly became physical. Phillips was arrested and taken to the Devonshire police station where he is currently being held on $50,000 bail.
I'm not going to get into what a DISPICABLE man he is, but i will get into possible punishment for such disgusting behavior. Lock him up with this one, THEN see if he'll lay a finger on another woman again.
PIG.

[source]