Use protection with Paris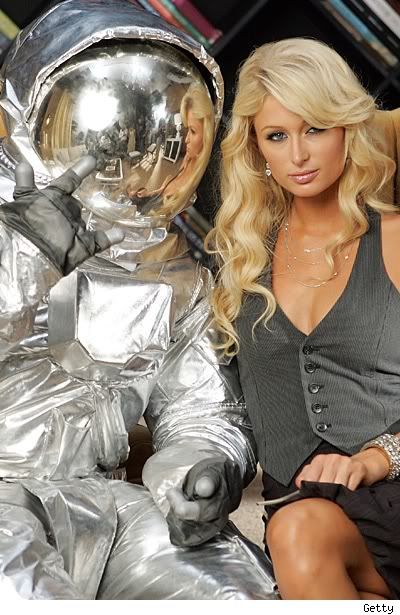 Safety first! These photos were taken to promote the MTV VMA awards, which are coming up on August 31st. This guy was a smart cookie for getting spacesuit protection written into his contract.
Remember, boys and girls: with a girl like Paris, even reading can be a hazardous activity...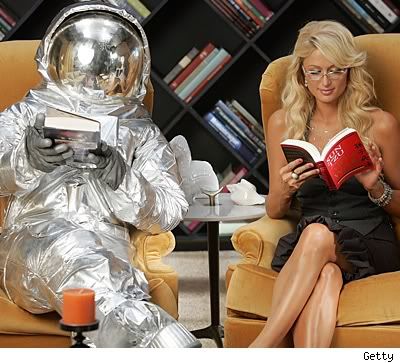 [source]