Mel hits on women before racist rant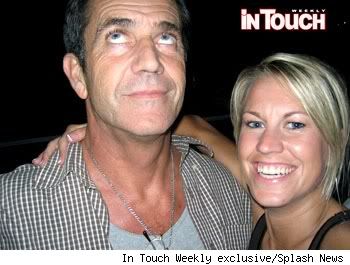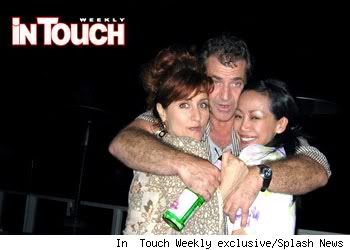 Several women who were at the bar Mel got drunk at that fateful night have come forth in defense of Mel. They described him as "friendly" and "down to earth," and were "shocked" when they heard about his anti-semitic rant.
Lesak, 29, and Smith, 27, said Gibson seemed to be drinking from a bottle of water all night but appeared a little drunk. "You could tell that he was a bit tipsy, but he was walking straight and walking straight," said Lesak, who works as a headhunter for the finance industry. Gibson was friendly and outgoing with many bar patrons, the women said. "He was definitely working the crowd," said Lesak.
Yeah, anytime a guy hits on me at a bar and "works the crowd" and seems friendly, I just know he can't possibly be racist. Racist guys don't hit on women at bars, right?


Note to Mel: Getting drunk and yelling racial slurs is not normal. While getting drunk can cause you to find yourself doing the robot to Eminem, lying on the floor in the bathroom, or sprawled across a parked car, it usually doesn't turn you into a racist.
[source]