Marc and J-Lo get down
Marc and J-Lo have been performing together on their Juntos tour. Lovely! The getup they're wearing makes this look like the wedding from hell.
J-Lo gracefully dips her 30-pound husband...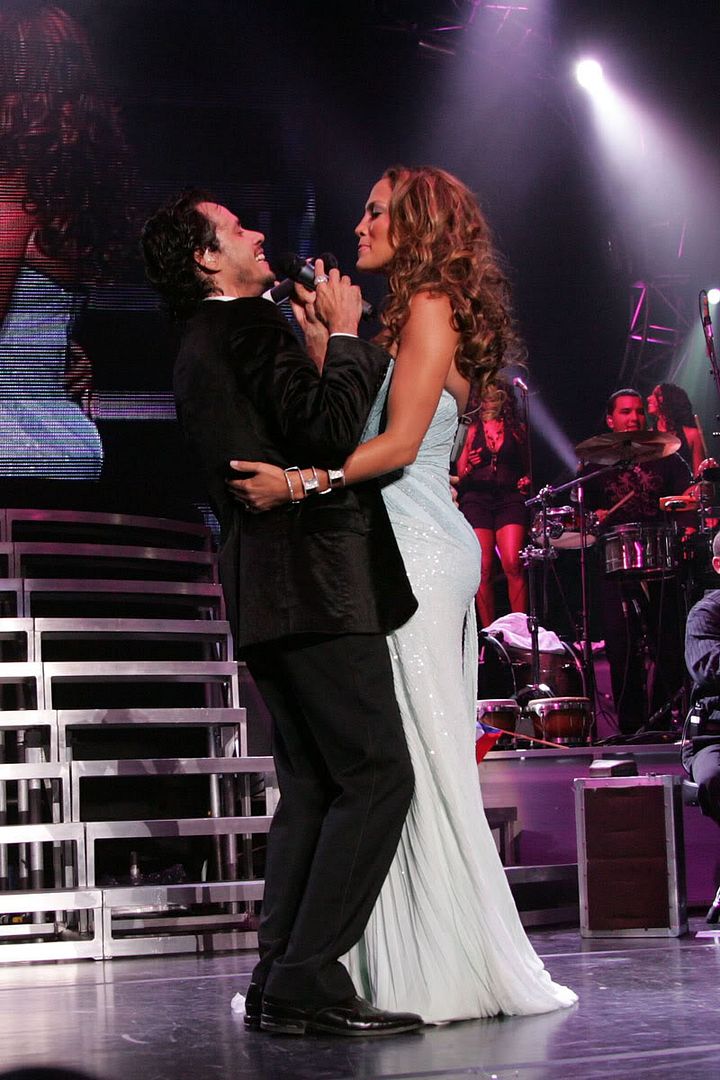 Marc tries to duck out of the way of the bitchslap!
More pictures of J-Lo and Marc, who is baring his bony chest as usual. He's giving Nicole Ritchie a serious run for her money.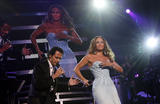 [source]