Gwen gets attacked by Trannies
Gwen Stefani poses with some of the models from her L.A.M.B. runway show at New York City's Industria Super Studio on Friday.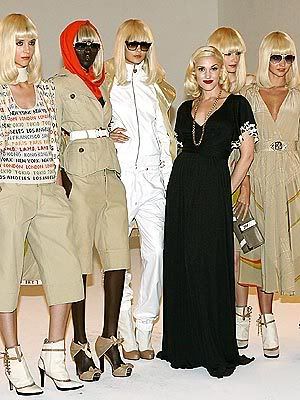 Stefani told Extra her spring line was inspired in part by a Hollywood legend: "I was thinking about Michelle Pfeiffer in Scarface. I just think she was so chic and so beautiful in that whole film."

Let's hope that Michelle Pfeiffer doesn't see that she inspired a bunch of tranny-mannequins on safari.
Some shots from the runway show, with the models thankfully looking a little less tranny: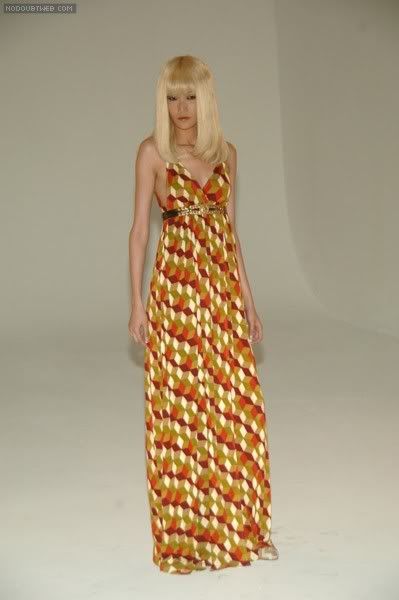 Gwen with little Kingston after the show: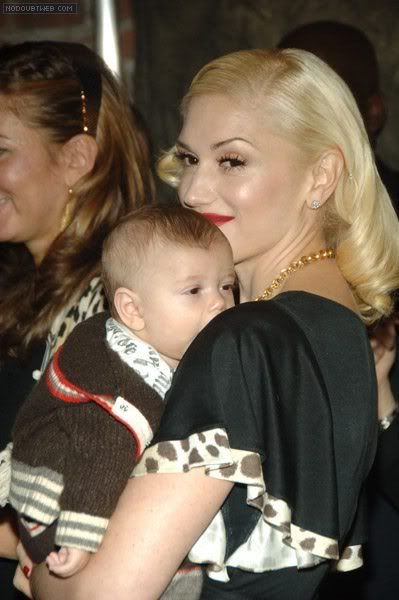 [source 1]
[source 2]