The British are classy
What can a Prince get away with? Pretty much the same crap as any other guy, only without a slap in the face or jail time afterwards. Prince William drunkenly talks up green shirt girl in the background, while drinking from the girliest little martini glass I've seen. Meanwhile, his little bro Prince Henry grabs the boob of their friend Natalie. Romantic! She knew someday her Prince would come, to sweep her boob right out of her top!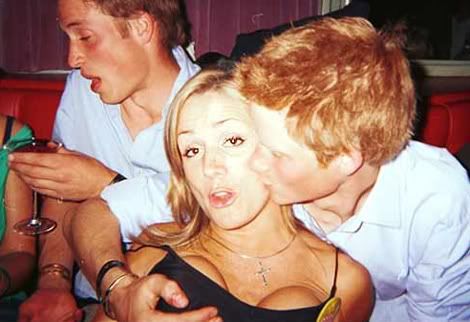 I can't tell you how happy I am that other countries have role models who are every bit as trashy as ours are. Let's hear it for bad boob jobs and womanizers! Cheers!

[source]