It's too late to save Katie
Don't even THINK about escaping, Katie!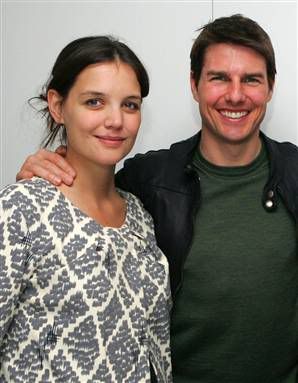 All those of you who are still praying for a miracle... give it up. Kate Holmes is in far, far too deep to ever escape. She's no longer allowed to go anywhere without the watchful eyes of Scientology "handlers" following her every move. If she tried to escape, or cry out for help, she'd be vaporized instantly by Xenu powered laser guns.

The 'Batman Begins' actress, the fiancée of Tom Cruise, attended a girls-only party held by US magazine In Style on Sunday (13.08.06) but took along an invited guest - one of her Scientology minders.

One partygoer is quoted: "You weren't allowed to bring a guest with you. But Katie brought a guest, one of her Scientology 'handlers'. She was the only one that didn't come alone. Katie's minder kept a watchful eye and a close distance at all times. It was so creepy! You couldn't really talk to her honestly and openly. "

Katie looked dead in the eyes. She was not the same peron she was before she met Tom.

*Sigh.* Goodbye Dawson's Creek, hello life as the trapped and controlled mother of the Scientology messiah.

Come on Tom, you're an actor, supposedly. Try to do a better job of making it look like you enjoy kissing women.


Tom trying really hard to look straight:


[source]