Christina's still in love
...Or is she? This looks kinda forced to me: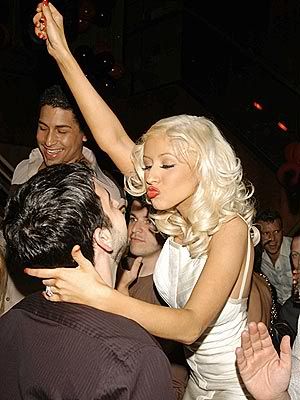 Christina gets crazy romantic with her hubby at her Back to Basics album release party. I love it that she's totally putting on a show and no one around them is even looking. That's our Christina! I don't think she ever got over the fact that she had to kiss Madonna's gross old 50-year-old-lips and then Britney's kiss got all the attention.

As far as Hollywood marriages go, this one seems to have more potential than others. Which means it might last five years. Might.

[source1]
[source2]