Quick! Spend the cash before Federgrime gets to the ATM!
Britney went on a whirlwhind shopping spree yesterday, spending over $5,000 in 30 minutes. Among her purchases was a "Lock Your Daughters Up" T-shirt for Sean Preston. If Sean ends up being anything like his dad, all the fathers across the nation are going to have to triple padlock their daughters, and wrap them in 10 layers of saran wrap too, to protect them from the grease and grime.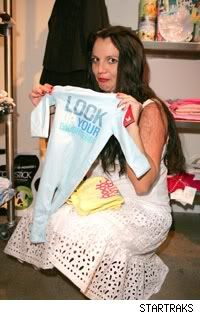 Britney also picked up a pair of "Habitually Knocked Up" maternity jeans. Nothing more needs to be said about this.
Watch her burn her cash!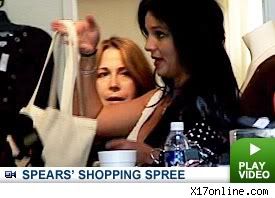 [source]