Mischa's sexy legs
Pale white legs that are skinny and cottage-cheesy at the same time? HOT!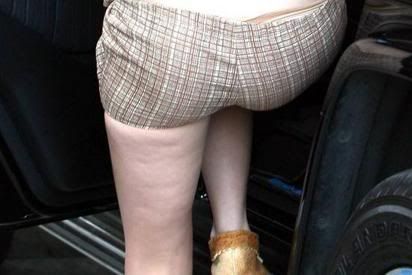 Mischa decided she badly needed some self-tanner, so she ripped a strip of fabric from an old curtian, fashioned it into a diaper, put that on and paired it with a fashionable wife-beater. She then leapt into her SUV and got going!
Let's see if this look starts a trend...
[source]