Bride Beyonce?
If you believe the rumors, Beyonce and Jay-Z are planning to tie the knot in November.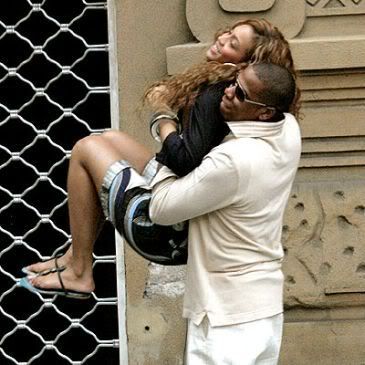 Beyonce Knowles is pulling out all the stops for her wedding. The Dreamgirls star is set to wed rap impresario Jay Z, and the lavish event will come with a $3 million price tag, according to Star magazine.

The former Destiny's Child member is planning a late November wedding on the Caribbean island of Anguilla. Guests will dine on $300,000 worth of caviar as well as lobster and truffles and will wash it down with $200 bottles of Dom Perignon.

I don't know about you guys, but I think Beyonce is way out of Jay-Z's league. She's young and gorgeous, and he's old and fugly. What the hell is he doing here? Holding her dress on?

The only advice I have for Beyonce is to figure out how to keep her nips in her dress before she becomes a blushing bride. She let half-a-nip slip just the other day: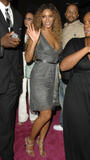 [source1]
[source2]